Winter Haven
Grooming Services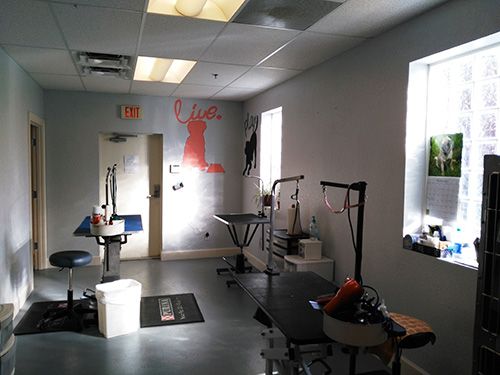 At Orchid Springs Animal Hospital, we take great pride in providing the highest quality grooming services around. Our extremely talented and professionally trained groomers, Tiffany and Joan, offer grooming to both dogs and cats of any breed, size, age, and hair-type. We recommend that all pets are bathed and groomed regularly to keep their skin and coat healthy. Also, grooming is good for your pet's health care as well! Our groomers are often able to identify skin conditions or find growths that might have otherwise been missed until the next annual check-up.
At our grooming facility, we proudly adhere to the highest safety standards. Our grooming area is veterinarian supervised and offers personalized, hands-on care for each pet. Each grooming includes:
The best medicated shampoos available

"Pawdicures"

Nail grinding

Nail polishing

Ear cleaning

Oral care/tooth brushing
If you would like to schedule an appointment for your pet, please contact us today!
Contact Us! We'd Love To Hear From You