Dr. Mitsie Vargas, DVM, CVA
Dr. Vargas received her DVM from Tuskegee University in 1994. In 1996, she established her AAHA accredited Orchid Springs Animal Hospital in Winter Haven, FL. In 2009, she began her studies at Chi Institute, eventually garnering certifications in Acupuncture, Chinese Herbal Medicine, Food Therapy, and Tui Na. She is also a fellow of the American Academy of Veterinary Acupuncture. Dr. Vargas is pursuing her Master's Degree in TCVM at Chi Institute, where she works as a Teacher Assistant and as a Lecturer for the Chi Latin America. She has also worked as a consultant for the Disney Animal Kingdom.
Dr. Vargas is also a Certified Veterinary Journalist and a prolific author of both scientific and motivational articles. Dr. Vargas has lectured at the World TCVM Congress (2015, 2016, 2017), AAVA Conference (2017), AVMA (2011), and the CbVMA (2017). She is a guest blogger for www.allthingshealing.com and a writer for Woman to Woman magazine and the Lakeland Ledger newspaper. Last year she contributed a chapter for Jack Canfield's Amazon Best seller book "The Soul of Success". She served as an AVMA Spokesperson for Hispanic market and has recorded many PSA's and radio interviews promoting responsible pet ownership.
Her love for Traditional Chinese Veterinary Medicine manifested in her book: Alt-Vet: The Revolutionary Pet Care and Longevity Solution.
Her passion for helping animals and her voluntarism has awarded her state and national recognition including the Purina National Pet Care Award, Bay News 9 Medical Hero Award, and The FVMA Gold Award. She was honored by the American Veterinary Foundation as "America's Favorite Veterinarian" in 2015.
She lives in sunny Winter Haven, Florida, with her husband, two daughters and a menagerie of pets.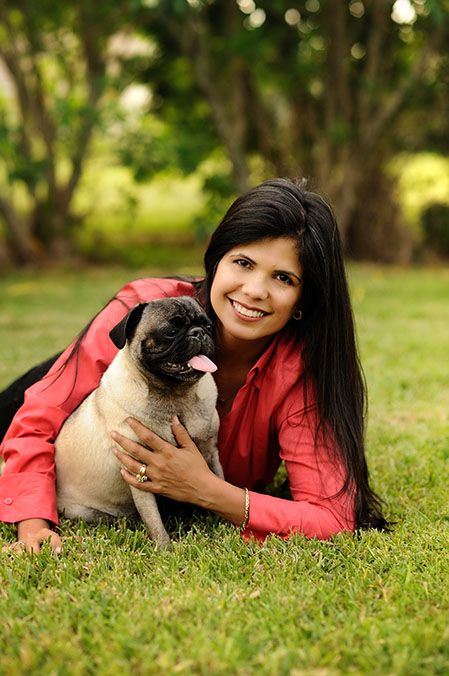 Community Involvement
Dr. Vargas loves the community of Winter Haven and she is involved in a number of local organizations, including:
Ridge Veterinary Medical Society where she was the 2008-2009 president

Junior League of Greater Winter Haven Board

Humane Society of Polk County Board

Women's Resource Center and Girls, Inc.
FVMA Veterinarian Of The Year